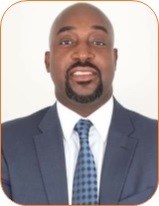 Hon. Dr. Mushimba is the Member of Parliament (MP) for Kankoyo constituency in Mufulira district on the Copperbelt Province sponsored by the Patriotic Front (PF) Party. Previously, he worked for 18 Years in the private sector as an engineer and executive before joining active politics in 2016 as a way of giving back to his community and country.
Relevant Employment History
Government of Republic of Zambia (GRZ) – Lusaka, Zambia Cabinet Minister, 2016 to Present Serving in cabinet since 2016, first in charge of Transport & Communications up to July 2019 before being transferred to Higher Education ministry in July 2019.
SN Power – Norway & Zambia Regional Director for Africa, 2016 to 2016 Regional Director in charge of the electricity generation expansion plans into Africa for the Norwegian government state-owned electricity utility company, Statkraft dba SN Power. Responsible for all hydropower business development and due diligence assessments before committing any investment into the selected electricity power markets in Africa
Eskom – RSA & Uganda Technical Director, 2013 to 2016 Board appointed executive position with strategic, operational and administrative responsibilities for the assigned power generation assets. Responsible for the technical directorate tasked with successfully delivering strong plant performance, executing of capital projects as well as engineering and technical excellence across the engineering disciplines.
Pratt & Whitney Power Systems – Hartford, CT, USA Gas Turbine Product Line Manager, 2012 to 2013 Initially hired as a Product Line Manager (repowering), I was immediately asked to assume responsibilities for the strategic planning, project management and control, engineering, design, procurement and delivery of a multi-million dollar EPC cogeneration project to supply a dual fuel gas turbine and Balance of Plant (BOP) equipment and processes (HRSG, NH3 skid, Absorption chillers, Gas compressors and Gas heaters) for a cogen project for a key customer in the North East to supply 64MWs of electricity & 140,000 pounds of steam per hour and hot air to two paper manufacturing machines.
Lafarge Cement: USA & Zambia Maintenance & Engineering Manager, 2006 to 2012 Responsible for ALL engineering disciplines and tasked with safely maximizing plant manufacturing equipment reliability and availability, minimizing emergency breakdowns, maximizing mean-time-between-failures (MTBF) and ensuring that equipment performed at/or close to rated capacities. Introduced many maintenance intervention tools including Root Cause Analysis (RCA), Failure Mode and Effect Analysis (FMEA), Computerized Maintenance Management System (CMMS/Maximo), new and detailed/thorough equipment inspection routines introduced, optimized outage planning/execution and trained technical staff in 10 Golden Rules of Outage management and Project Management. Implemented preventive, predictive and proactive maintenance philosophies and practices to drive for O&M results.
Education
PhD in Environmental Engineering, University of Zambia, Lusaka,Zambia (2013-2018)
Executive Leadership Certificate, Strathmore Business School, Nairobi, Kenya (2014)                               
Master's Degree Business Administration (MBA), Salem University, Salem, WV, USA (2011-2012)
Master's Degree Engineering Management, American International University, Albuquerque, NM, USA (2001-2003)
Bachelor's Degree, Mining Engineering, University of Arizona, Tucson, AZ, USA (1996-2000)  
University of Cambridge Advanced Levels ('A' Levels/Form Six), Mpelembe Secondary School (1994-1996)  
Examination Council of Zambia Ordinary Levels ('O' Levels/Grade 12), Mpelembe Secondary School (1991-1993)
Affiliations
Member, Project Management Institute (PMI)
Fellow, Engineering Institute of Zambia (FEIZ)
Certifications
Project Management Professional (PMP); Project management Institute (PMI)
Certified Project Manager, Siemens, 2006 (PM@Siemens)
Passed Fundamentals of Engineering Exam, State of Arizona (FE/EIT), 2000-present
Registered Engineer to practice engineering in Zambia (R.Eng); EngRB 003499