The Graduate Teaching Assistantship Programme
The Graduate Teaching Assistantship (GTA) Programme contributes to one of RUFORUM's three strategic goals to "build synergy from networks of specialisation to develop quality human resources and capacity required to intensify and increase Africa's agricultural productivity and competitiveness" and its Vision 2030 Strategy that focuses on building postgraduate training and research capacity in its member universities. The GTA programme has been implemented since 2015 to: (i) improve the quality of higher education and increase the pool of PhD-level trained academic staff in African universities; (ii) provide opportunities for the doctoral research to contribute more directly to African development; (iii) strengthen inter- university collaboration in the field of higher education in Africa; and (iv) promote staff mobility among RUFORUM member universities, and across Africa. Initially, the programme focused only on agriculture and related fields; recently it has been opened up to more fields based on the gap areas and priorities of member universities.
GTA Implementing Approach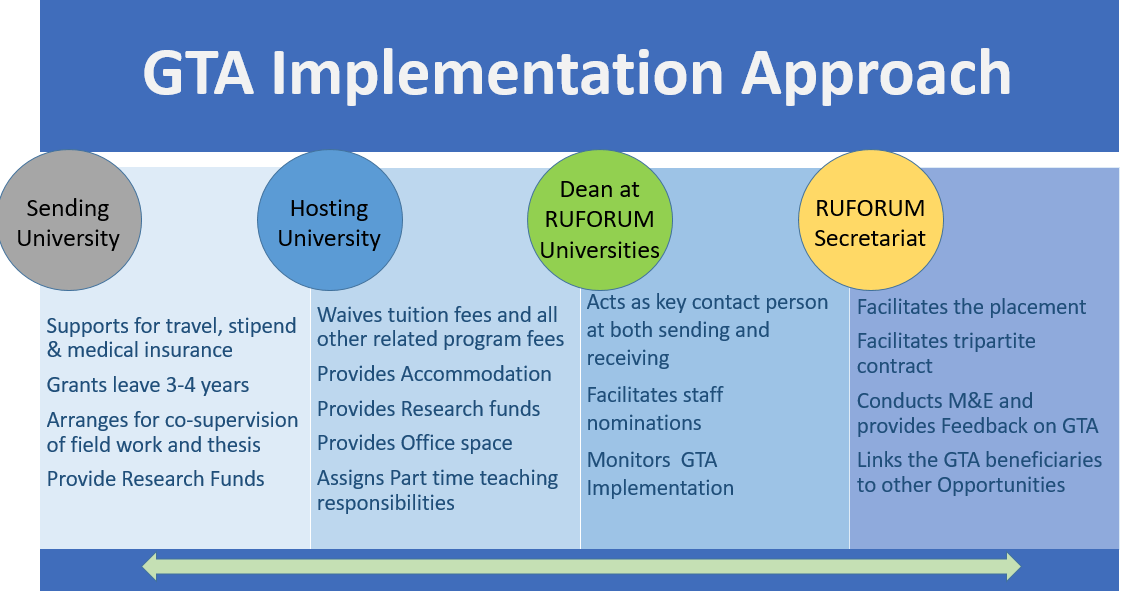 The GTA programme uses a unique approach in which the costs of training are covered by both the sending and host universities. The sending university provides stipend in form of salary for the staff, travel and research support whereas the host university waivers tuition and provides accommodation. The GTA candidate also contributes to teaching in the department offering PhD training in the host university. Full time or part time staff at member universities that have signed the Memorandum of Understanding are the potential candidates to be considered under this arrangement.
GTA Student Story Lines

Finishing Doctorate in Three Years Is Possible
By Samwel Auya, GTA Beneficiary
Read More
GTA Continental Coverage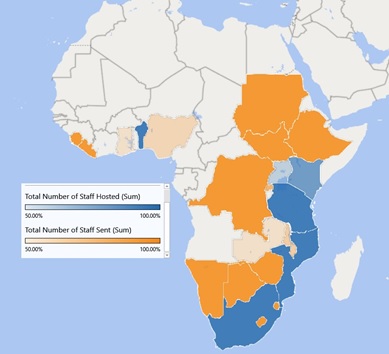 The GTA program has been implemented in a total of 22 of the 38 RUFORUM member countries among a total of 37 sending and 25 hosting universities. The current coverage spans Southern, Eastern, Western, Northern and Central regions of the African Continent.
GTA Enrollment 2015 - 2022
Since 2015, a total of 454 university staff across the Network have been nominated for training in different fields from 37 universities. Of these, 133 have been successfully placed in 25 universities and XXX have successfully graduated.
Publications, Reports, Guidelines and Calls
Call for RUFORUM GTA PhD Program 2022 - Oct 2022"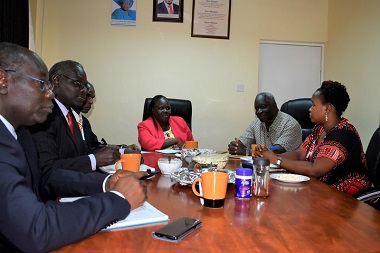 Prof.Adipala and Ms.Adidja debriefing the VC, DVC and academic staff from Eldoret University on GTA during their visit at the University.
Read more..