The RUFORUM Vision 2030 envisions a Vibrant, transformative universities catalyzing sustainable, inclusive agricultural development to feed and create prosperity for Africa. The vision represents the expertise, insight and input of many individuals including university faculties, staff and administrators, scientists and researchers, public officers and policy makers, the civic and private sector, and community member.
Read More
.
International Food Policy Research Institute's Agricultural Science and Technology Indicators (ASTI/IFPRI) and RUFORUM initiated a partnership to pilot the collection of data from RUFORUM's Member Universities on capacities in agricultural higher education. The Higher Agricultural Education Capacity Indicator (HAECI) platform provides detailed time series data on various demographic characteristics of teaching staff , student populations, information on degree programs offered, research focus by major commodity area, and number of peer-reviewed publications among RUFORUM's Member Universities
Read More
.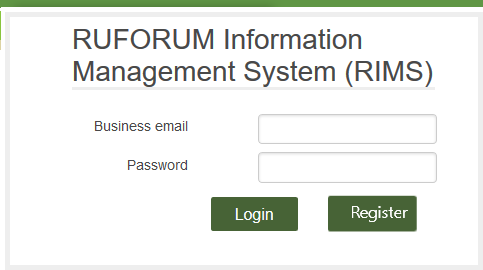 If you do not have an account, please.
register here
If you already have an account in (RIMS), Please.