VC  Michael and Cecilia Ibru University, Nigeria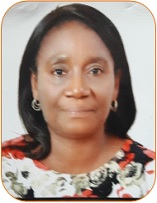 Prof. Ibiyinka Fuwape holds a Bachelor of Science (B.Sc.) degree in Physics (First Class) from the University of Ibadan in 1984. She went on National Youth Service Corps (NYSC) from 1984-1985. She holds a Master of Science (M.Sc.) degree and Doctor of Philosophy (PhD) degree in 1986 and 1989 respectively from the University of Ibadan.
She was employed as an Assistant Lecturer in 1989 at the Federal University of Technology, Akure (FUTA) and rose through the ranks and promoted a Professor in October, 2003. She served in FUTA in many capacities as Coordinator, Acting Head of Department, Head of Department of Physics for a period of nine years. She served as Dean, School of Sciences FUTA between 2011-2015 where she got the award of the best Dean of the year in 2012. She has been a member of the University Senate from 2003 till date.
Prof. Fuwape was a visiting scholar at Ohio University Athens, Ohio, United States of America (USA) from 2007-2009. She was an Associate of the Abdus Salam International Center for Theoretical Physics (ICTP) Trieste, Italy from 1996-2002 where she conducted research with reputable scientists. She is a fellow of the Schlumberger Faculty for the Future (FFTF). She is a fellow of the Nigerian Institute of Physics. She has attended many scientific conferences in Nigeria and abroad. She has also organized many conferences at local, national and international level. She continues to mentor individuals including women into pursuing scientific disciplines and achieving excellence in life. She has published several papers in reputable journals both locally and internationally.
Prof Fuwape has served on many university committees and has been working in the university for over thirty-one (31) years.
She is currently serving as the Vice Chancellor, Michael and Cecilia Ibru University, Agbarha-Otor, Delta State, Nigeria.
She is married and blessed with children.