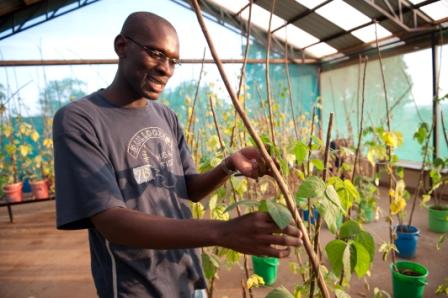 RUFORUM places emphasis on improving its ability to capture lessons from implementation and providing information for evidence-based decision making both for the Secretariat but also in support of building M&E capacity of African universities. Monitoring & Evalution plays two roles: 1) keeping RUFORUM on track by providing the means of taking corrective action in a timely fashion, and 2) providing the evidence of impact that justifies future investments and feeds back into the learning and messages. M&E is critical to the production of relevant and evidence-based public good messages as well facilitating timely correction of RUFORUM's activities.
M&E framework can be further divided into four components:
Design of an objectives-based, results oriented framework, including benchmarks and performance indicators for M&E of RUFORUM's programmes, and the design of an M&E component for incorporation in all research projects;
Establishment and utilization of mechanisms for collecting and storing data needed to track the execution of all areas of activity;
Establishment and implementation of processes for monitoring progress in achieving planned outputs, short-term and long-term oucomes, and intended end results;
External evaluation of all outcomes and impact of RUFORUM programmes and activities relative to its overall programme objectives
RUFORUM places a strong accent on the monitoring and evaluation as well as innovative use of ICTs as an underpinning of the programme.
>> M&E Capacity >> M&E Findings/Lessons >>Resource Center >> Take the Current Survey